How Many Pumpkins Can You Fit In Your Truck Bed?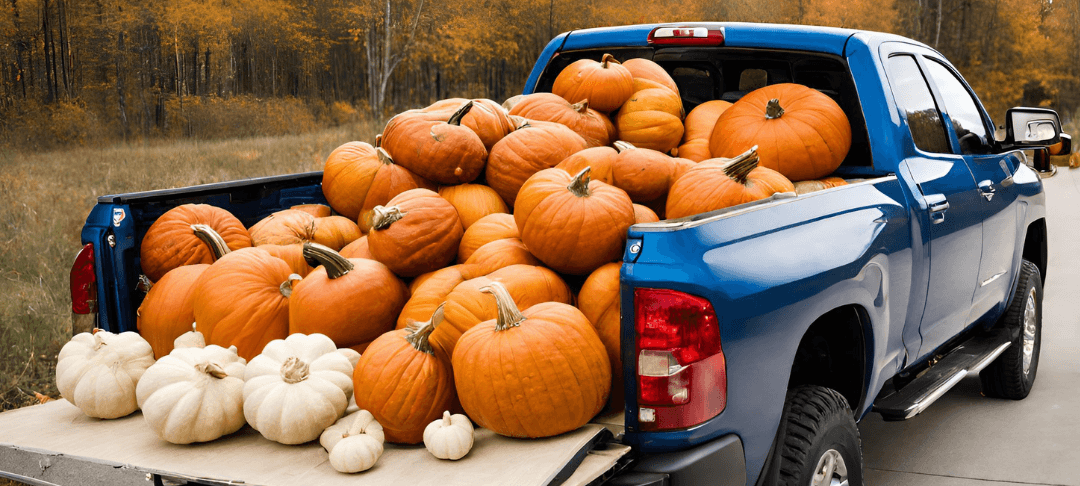 Halloween is almost here, and that means it's time to start thinking about pumpkin carving! If you're planning on picking up a few pumpkins from the local patch, you'll need a truck with a spacious bed to haul them home. And what better truck to choose than a Toyota Tundra or Tacoma?
Both the Tundra and Tacoma offer impressive cargo capacity, making them the perfect trucks for hauling pumpkins. The Tundra has a maximum cargo capacity of 2,270 pounds and 76.2 cubic feet, while the Tacoma has a maximum cargo capacity of 1,685 pounds and 60.5 cubic feet.
Doing the Pumpkin Math
To calculate how many pumpkins will fit in your truck bed, you'll need to know the dimensions of your pumpkin patch pumpkins. The average, medium-sized Jack-O-Lantern breed is typically 9 to 10 inches tall, 7 to 10 inches around, and weighs an average of 14 pounds. This translates to about 2.1 pumpkins per cubic foot of cargo space.
So, if you have a Toyota Tundra with a 76.2 cubic foot bed, you can fit up to 161 pumpkins in the back! And if you have a Tacoma with a 60.5 cubic foot bed, you can fit up to 127 pumpkins.
Of course, you'll also want to factor in the weight of the pumpkins when loading your truck bed. Be sure to distribute the weight evenly to prevent overloading your truck. And don't forget to secure the pumpkins in place with straps or bungee cords.
Here are a few tips for hauling pumpkins in your Toyota truck bed:
Choose the right size truck bed for your needs. If you're only planning on hauling a few pumpkins, you can get away with a smaller truck bed. But if you're planning on hauling a lot of pumpkins, you'll need a larger truck bed.
Distribute the weight of the pumpkins evenly. Don't overload one side of the truck bed with pumpkins, as this could cause the truck to become unbalanced.
Secure the pumpkins in place with straps or bungee cords. This will prevent the pumpkins from shifting or falling out of the truck bed.
Be careful when loading and unloading the pumpkins. Pumpkins can be heavy and awkward to handle, so be sure to use proper lifting techniques.
Visit Arlington Toyota in Palatine, IL to find the perfect Toyota truck for your Halloween pumpkin hauling needs!
See the new lineup for Toyota trucks at Arlington Toyota!